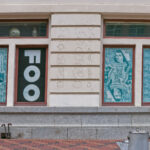 Peso Zapata
My name is Peso Zapata (born Alex Zapata July 25th, 1991) I'm an American painter, photographer, sculpture and the way I identify myself changes as I navigate through life. Born in Stockton, California now living and working in Houston, Texas. I use my collective growing knowledge of both my Mexican and American heritage to drive the creativity of my content. My work is based on my feelings of growing up as an American born Latino, and experiencing life as a man in today's society. Constantly challenging boundaries between mediums and techniques,  merging painting and  photography, combining handmade and readymade or mass-produced elements, and bringing together objects, images, and sometimes text to make new meaning. My work materializes in an interdisciplinary arts practice ranging from drawings, paintings, and sculptures.
Artist's Work
Main St @ Berry St Houston

Midtown

917 Franklin St Houston TX United States...